Sacramento County
National League of Women Voters adopts Sacramento Position
Hot off of the presses:  June 2020 League of Women Voters National Convention just finishing up......Congratulations to the Sacramento League and, member, Paula Lee for establishing a voter rights position at the NATIONAL level!   The LWVSC adopted this concurrence position in May 2019, and now the national organization approved, with 93% of 1153 delegates voting, in favor of Voter Representation/Electoral Process:
Encourage voter participation and voter engagement
Encourage those with minority opinions to participate, including under-represented communities
Are verifiable and auditable
Promote access to voting
Maximize effective votes/minimize "wasted" votes
Promote sincere voting over strategic voting
Require the winner receive a majority of the votes for executive and other single seat offices
Are compatible with acceptable ballot-casting methods, including vote-by-mail
Sacramento League joins with Black Women for Political Action
The League of Women Voters of the United States and of California have issued statements in alliance with the Black community and civil rights movement as our moral imperative and fundamentally tied to our mission of empowering voters and defending democracy.
As Black mothers, grandmothers, sisters, aunts and cousins, members of BWOPA have felt an especially deep pain in our hearts hearing George Floyd as a grown man, calling for his deceased mother as he took his last breaths while being murdered by police officers. Enough is Enough. As others may have been traumatized seeing a video of a real human being's life being unlawfully taken, we are hurting. George Floyd could have been our son, brother, grandson, nephew or cousin. Any one of our members could have been Breonna Taylor who would have turned 27 years old this past Friday. She was unlawfully gunned down in her home by police on March 13. All of us have a moral obligation to do everything possible to prevent such violence from reoccurring.
We the LWVSC and BWOPA-Sacramento ask that our elected officials immediately commence the following actions to prevent further such violence against the Black community:  Prohibit Carotid Restraint Control Hold and Law Enforcement Accountability. (See complete new release here.) 
LWVUS Joins Partners Calling for Congressional Action on Police Violence
6/2/2020. LWVUS joined a letter with over 400 civil rights organizations calling on Congress to implement needed policing reforms.  The letter urges congressional leadership to swiftly rectify the legacy of white supremacy and anti-black racism that has led to police violence against Black people across our country.
LWVUS Responds to Police Killing of George Floyd
The League of Women Voters of the United States issued a statement in reference to the death of George Floyd.
. . . As an organization whose mission is to empower voters and defend democracy, we stand in solidarity with all Black communities. The League shall do so not only by speaking out against racism in all forms, but by doing the work required of us to be anti-racist. We are committed to listening to and amplifying Black voices, and educating ourselves and our children on the historic and ongoing systemic racism that plagues this country . . . .
See complete statement on the LWVUS web page
See the Sacramento County League efforts to engage with local police officers regarding use of force, public safety accountability, and community education.
The 2020 Census is happening NOW 
It has never been easier to respond to the census at 2020census.gov.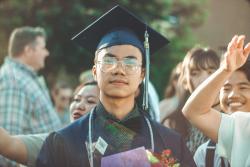 Are you a recent grad? While you hunt for your dream job, don't forget that the #2020Census is still hiring! Competitive wages and a flexible schedule make this a great gig while you focus on getting interviews. https://2020census.gov/en/jobs.html
Follow NorCal Census on social media!
The People Behind the Count
Lyrics to Suffragette songs (1850-2020)

What a fun book to check out!     Songs of the Suffragists: Lyrics of Feminism 
We are busy, virtually!